About Political Pioneers
A series of thirty-nine interviews of current and former women legislators were conducted in 1980 and 1981 by Kathryn Hinsch for a project sponsored by Elected Washington Women. This group was founded in 1979 for the purpose of encouraging women to serve in public office and acted as a network of support for elected women. The project evolved to include a traveling exhibit and slide-tape presentation, funded by a grant from the Washington Commission for the Humanities. A publication, was printed in 1983 by Elected Washington Women. This publication drew on some of the material gathered in the interviews as well as archival research to create brief portraits of one hundred women legislators.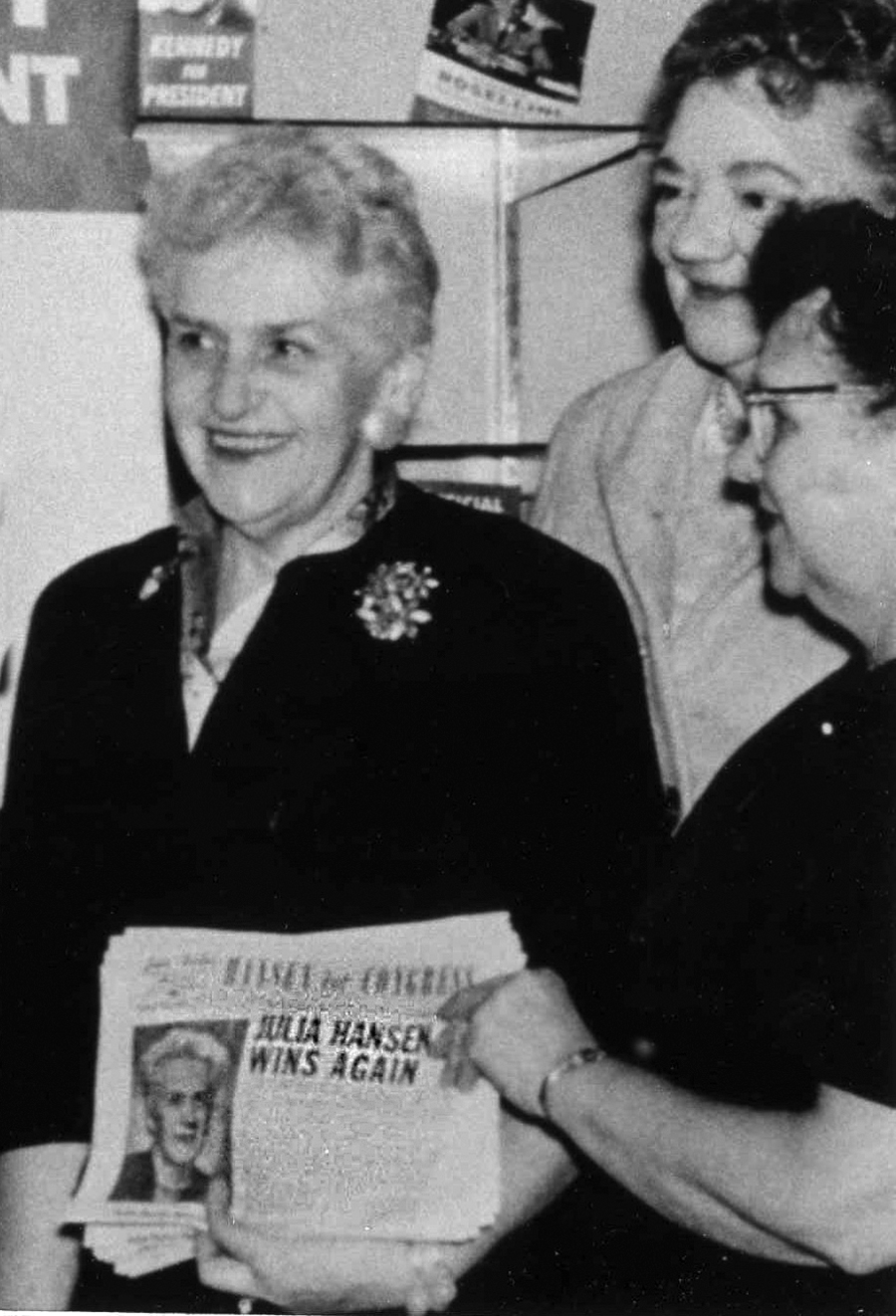 The interviews follow a rather tightly scripted pattern. All of the women were asked similar questions, with only brief follow-up questions pursued when interviewees offered other material of interest. Each interview began with a brief sketch of the woman's family background and education. The women were queried about what brought them into their involvement with politics, contacts with the political parties and their experiences campaigning and fundraising. Questions about choosing committees, relationships with legislative leadership and lobbyists predominate over legislative accomplishments and bill sponsorship. Some personal political philosophy is discussed, as well as the impact of serving on family and career.
The [original] project only covered women who had served up to 1980-81 period. Many new women become legislators after that date and [have been] included in this site.