Introduction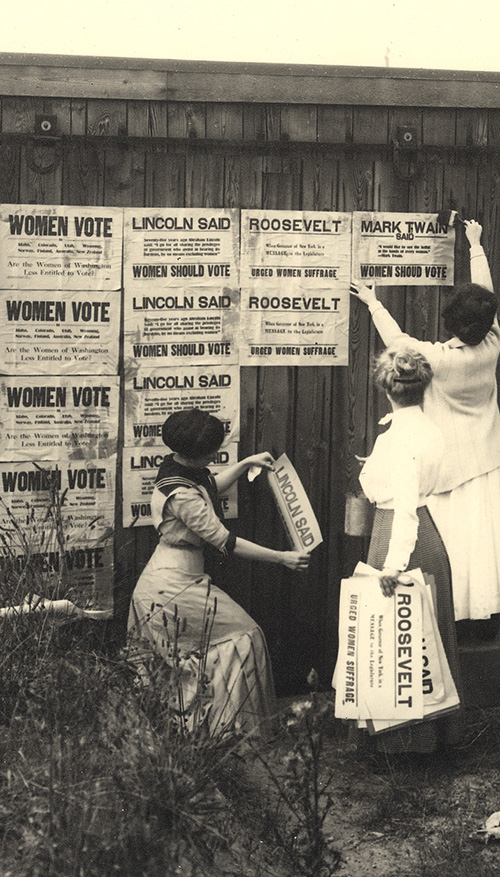 In 1854, soon after Washington became a territory, Seattle legislator Arthur Denny introduced an amendment to the elections bill giving suffrage to white women over the age of eighteen. The measure failed by just one vote. Despite this early setback, Washington was often in the forefront on women's issues over the next 150 years. The road to suffrage and full participation in the governance of the state was never smooth, but when Washington women finally did win the vote in 1910, they used their new power to fight for the public good.
Through their clubs and organizations and eventually on the floor of the House and Senate, Washington women worked together effectively to better their communities and, ultimately, the whole political system. The number of women holding elective office grew slowly, but over time women proved their capabilities and moved into leadership positions. Since 1993 Washington has had the highest percentage of women legislators of any state in the nation.
Who are these women who have served the state and tried to be a "power for good" within the legislative process? This site will introduce you to the women who have been members of the Washington Legislature since Frances Axtell and Neda Jolidon Croake were first elected to the State House of Representatives in 1912. Where available, some of these women will speak for themselves through oral interviews or other historical documents. Their lives and perspectives provide new insights on the essential role women have played in the development of Washington government.